5 Tips for First-Time Home Sellers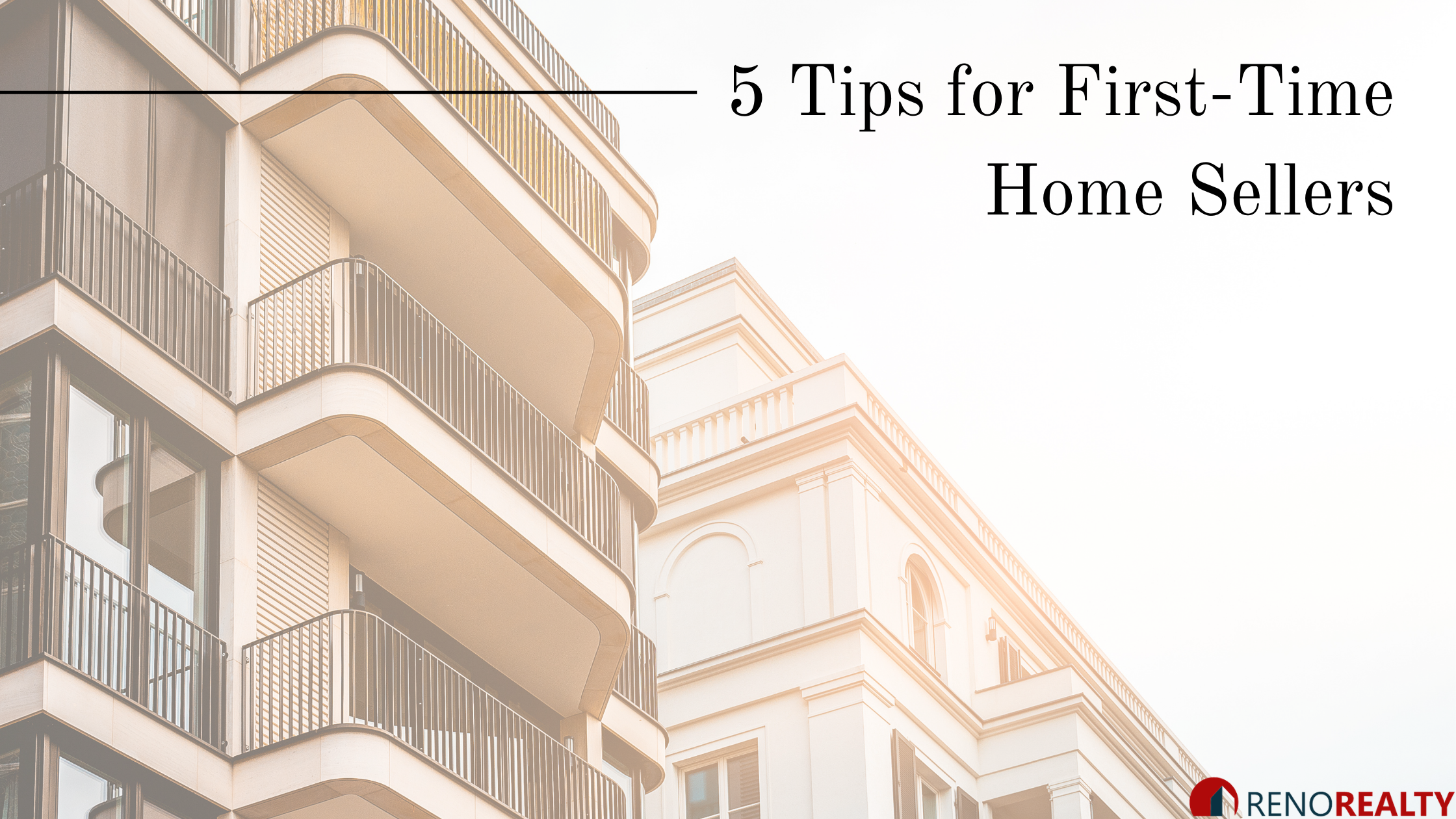 Just decided to sell your home? Good choice! Now is a great time to sell your home. A combination of low interest rates, low inventory, and high demand make it a seller's market which you will ultimately benefit from.
So, what's next? The home selling process can seem overwhelming, especially for first-time home sellers. Yes, a lot goes into listing and preparing your home for sale, but rest-assured you'll have the right people on your side through it all. With this in mind, we've compiled a list of five valuable tips to help first-time home sellers get a hang of the home selling process.
1. Find a reputable agent
Selling your home is a big deal, which is why choosing a listing agent will likely be your most important task as a first-time home seller. When searching for and agent, take into account their reputation and experience and don't be afraid to ask them tough questions. Any agent will gladly list your house and collect a commission, but only a few will put YOU first. Put in work researching agents and choose the one that will put in the time and effort to accurately valuate your home, market it effectively, and be there for you during ever step of the selling process.
2. Price your home accurately
There is an art to pricing your home. Price it to high and it will stay on the market while you watch nearby homes list and sell with ease. Price it to low and you'll risk missing out on a good chunk of change. There are many variables to factor in to pricing your home, which is why having an agent makes this part a lot easier.
Your agent will provide you with a Comparable Market Analysis (CMA) that takes into account things like comparable listings, location, and current market conditions to find the most accurate and competitive valuation for your home. They'll be able to give you a comprehensive explanation of the CMA and answer any questions you may have about their recommendations. Remember, your agent is there to provide a well-researched, expert opinion of your home's value, but the listing price of your home is ultimately up to you.
3. Market your home effectively
Your agent has you covered when it comes to marketing your home, but your input and oversight is always welcomed. Marketing a home isn't one-size-fits-all by any means. Just like how selling a luxury home in the mountains looks different from selling a cottage in the heart of downtown, marketing your home will look different based on various factors like location, home features, and market conditions. We encourage you to ask questions about your agent's marketing plan so that you are on the same page when it comes to marketing your home. At the end of the day, your agent should be able to use their tried and tested marketing methods, their knowledge of the local market, and your input when tailoring a marketing plan for your home.
3. Prep your home for sale
This step is crucial, but know that you don't have to do too much to make your home presentable. Most sellers are still living in their homes when they put them on the market, and most buyers understand this. With this in mind, it's expected that your closets, shelves, and cabinets will be full when buyers come to tour the house, so don't sweat tidying up too much. Give the kitchen and bathrooms a good deep clean and you should be good to go. Aside from that, we always recommend packing away any personal or valuable items before home tours start.
Curb appeal is something to consider before listing your home as well. The state of your front yard instantly communicates to buyers whether or not the home has been well cared for. With this in mind, consider taking the time to trim back trees, extract weeds, mow the lawn, and even repaint the front door.
4. Schedule movers early
Once your home goes on the market, things can move quickly — especially in today's market. Between reviewing offers, cleaning, packing, scheduling around home tours, and probably working on purchasing your new dream home, your plate will be full. Make things easier on yourself and schedule movers/ moving plans well in advance to ensure that you're not scrambling to find movers at the last minute.
5. Trust the process
The home selling process can be stressful, and emotionally-taxing, but it can also be exciting and extremely rewarding. You've put trust into your real estate agent, and they will do everything in their power to make the selling process as seamless as possible for you. Lean on your agent, ask them questions, and they will prove to you that they have your best interest at heart.
Like we said, now is the perfect time to sell your home, so if you've been thinking about it, take this as your sign to go for it. Whether or not you're a first-time or seasoned seller, we're here to help.
Sources: