Step into the Buyer's Shoes: Easy Fixes to Help Your Home Sell Faster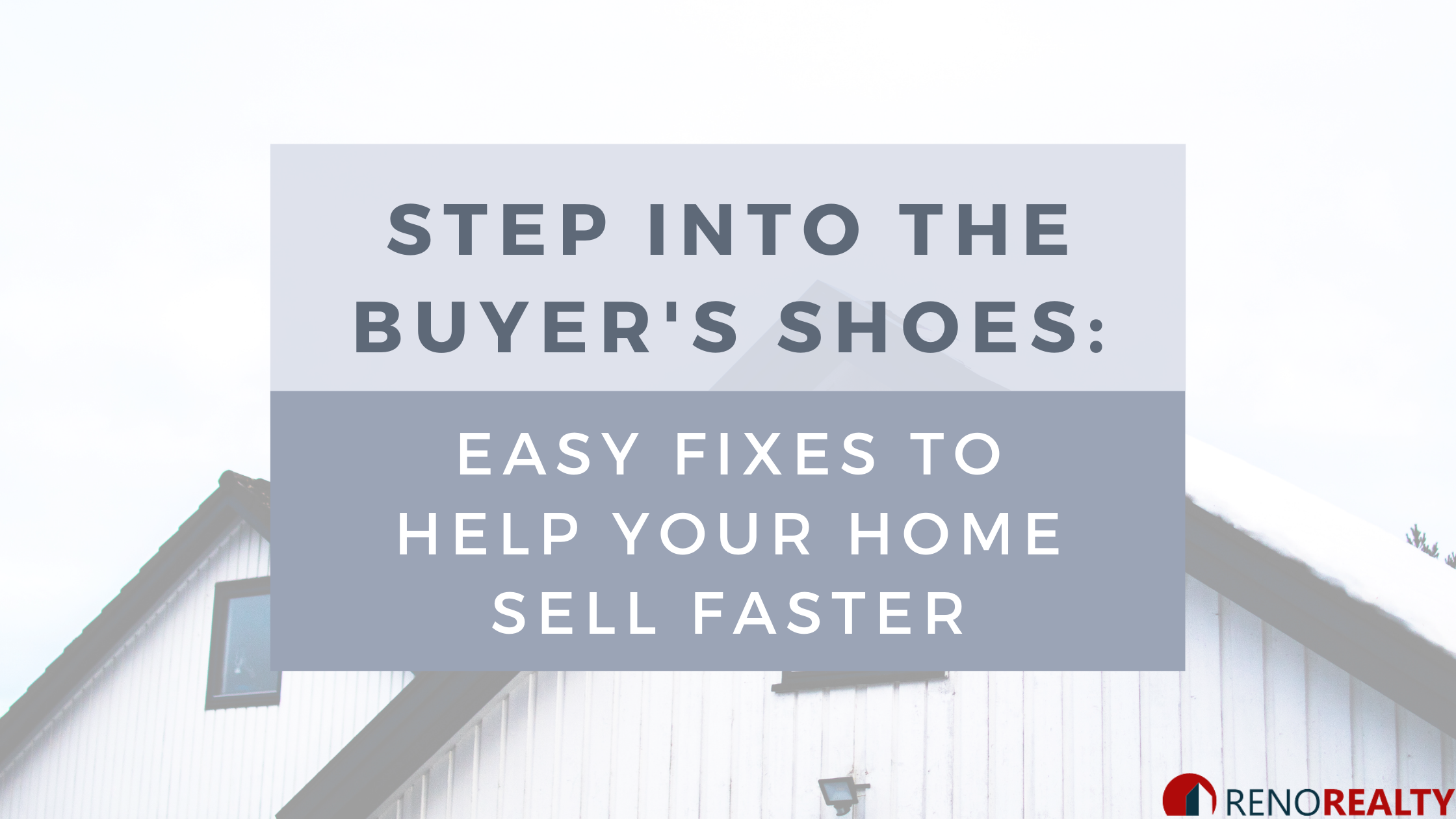 Sometimes the best thing we can do as sellers is to ask ourselves, what do the buyers see? We know how great our homes are, but sometimes it takes a little extra effort to show the buyers. Home improvements are a must when it comes to selling your home, and we understand that some projects are more expensive than others. However, not all home improvements have to break the bank. With that in mind, let's take a look at some easy fixes that will make an impact on buyers without emptying your pocketbook.
Increase Curb Appeal
When it comes to selling your home, a good first impression is essential. With this in mind, here are some tips to consider to enhance your home's curb appeal:
Wash the outside of the house
Trim trees, bushes, and the lawn
Remove dead plants
Clear walkways of fallen leaves
Spruce up any broken fencing
Fix chipped exterior paint
You get the point — buyers want to know that the house they're looking at has been well-maintained and cared for. Simple tasks like these can go a long way in making a solid first impression.
Make Your Home Hard to Miss
Wowing the buyers starts with getting them to your front door. Help make this step easier for them by doing these things:
Your address should be clearly visible to buyers as they drive up. Repaint the curb address and ensure it is unobstructed from view. Take it a step further and consider adding larger/ more prominent address numbers to the home's exterior if appropriate.


Adding potted plants, seasonal decorations, and a fresh doormat is sure to make your home stand out and add warmth and personality to the exterior.
Give Buyers a Blank Canvas
While family photos, and personalized decorations can turn a house into a home, it is important to let buyers imagine what home looks like to them. To that end, take down personalized photos and consider replacing them with mirrors or other impersonalized decorations.
Give buyers fewer distractions and reasons to complain by decluttering the areas of your home that you have likely forgotten about or gotten used to over time.
Clean out your closets. Closet space can be a make or break for many buyers, so showcasing a clean closet space can help your home stand out.


Clean and organize your garage. Garage space can be high up on the buyer's checklist. Make it easier for them to consider your home by presenting a clean and organized garage.
Update, Update, Update
Again, small (and affordable) updates communicate an unmistakable level of freshness and quality to buyers. Before selling your home, consider investing your time into these easy fixes:
Replace old hardware. Nothing says used and abused like old knobs and handles. Take the time to update these, and give every room a facelift.


Repaint kitchen cabinets. Kitchens stand out to buyers, period. Make yours have the best impression (without doing a full renovation) by repainting the cabinets and drawers. Pair this fix with the updated hardware, and your kitchen will be a highlight.


Fill and paint over holes where pictures, wall-hangings, or old fixtures once were. Replace chipped tiles and cracked light switch covers, and repaint walls where necessary. Sometimes it's all in the details, and buyers will be impressed when these small fixes are taken care of.
Ready to sell your home? Use these tips on easy fixes to make your home stand out to buyers and make sure to give us a call to help you along the way.

Sources: